Gefeliciteerd! Looks like you have eventually made it to the Netherlands. Hopefully, you have already found a cozy place to stay and compiled other essentials. So, now, when you're all set, it's time to buy a new car to avoid public transport and feel at home in the Dutch country all the time. There's not much to say about the feeling of buying a car. It not only ensures a nice ride, but you also get the freedom of driving or riding it. You can easily avoid swinging on public transport during the rush hours and can explore new holiday destinations every week with your family as long as you have a car in your life.
How to find the best company where you can buy a car if you don't speak Dutch? You can right-click anywhere on the page of the provider with your mouse (if you are using Google Chrome). A dropdown menu will appear with the text: "translate this page to English". This will make it easier for you to make the right choice.
Apart from going through the hassle of buying a car, now you can also lease a car. Although it seems to be quite complicated, however, we are here to help you get a private lease for ex-pats out there.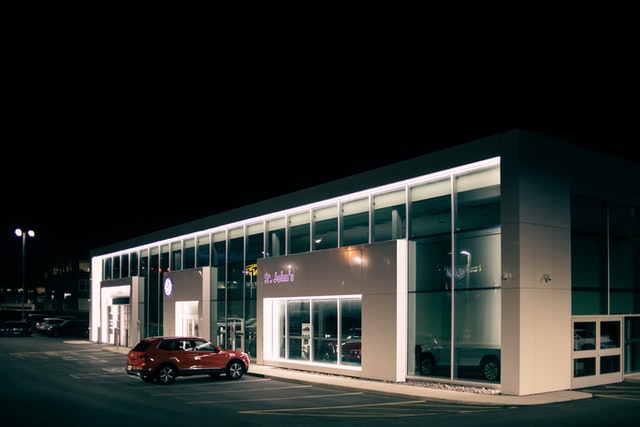 ✓ English speaking customer service
✓ English website
✓ Professional service
✓ Flexible contracts
✓ Clear contracts (no hidden costs)
✓ Low fees
Company

Pro's /Con's

Rating

#1 -The best car company





★★★★☆




English website focussed on buying cars for expats. Easy and convenient.

Large website focussed on buying & selling cars for expats. Easy and convenient.

✓ Access to a wider selection of cars

✓ Well trusted brand

✓ More transparency

✓ English speaking customer service

✓ Easy to navigate website

9.0

Visit Autohero.nl

#2





★★★★☆




Large portal of second hand cars. You can buy second hand cars from other people instead of dealerships.


Large portal of second hand cars. You can buy second hand cars from other people instead of dealerships.

✓ Second hand cars

✓ BUying from other consumers

✓ Large car offering

✓ Easy to navigate website

8.2

Visit Autoscout24.nl

#3





★★★★★




Great website for selling and buying a car. Everything can be done online and you can make an appointment at one of their locations.

✓ Large offering

✓ Low Fees

✓ Offers electric cars

✓ Occasion available

✓ Great customer service

7.9

Visit Wijkopenautos.nl
---
Things to remember while buying a car in the Netherlands
You must have a valid driving license: A driving license is a must-have for everyone who wants to drive a car in the Dutch country. If you have an EU/EEA license, then 50% of the problem is solved. With an EU/EEA driving license, you can drive on the roads of the Netherlands for 10 long years.But, if you're not from that place and don't own an EU/EEA license, you can drive a car in the Netherlands only for 185 days from the day of your registration in the local municipality. After the period gets over, you must apply for a Dutch driving license if you have plans for staying in the Netherlands for a long time.
Register your car with RDW: In the Netherlands, registering your car under RDW or Rijksdienst voor het Wegverkeer is a must just like registering a resident. RDW is the national authority of road traffic that deals with road tax, insurance, liability, etc.
Don't forget to insure your car: As a conscious car owner insuring your car should be your priority before anything else. Therefore, you must opt for car insurance, at least third-party insurance for protecting your car from sudden accidents, damages, etc. You can select any leading car insurance companies in the Netherlands between FBTO, Ditzo, ANWB, etc.
What about parking your car? Having a parking permit is a must, especially if your apartment is in the main town of the Netherlands. But, if you own an electric car, you can get special bonuses on parking for sure.
---
Roadside assistance
Roadside assistance and breakdown coverage are services that assist you when your car breaksdown. There is one roadside assistane club in the Netherlands which is called the The Royal Dutch Touring Club ANWB. They have more than 5 milion members in the Netherlands allone and offer 24/7 assistance.
---
New car vs. Used car
Here comes the big decision. Before going further, the first thing you have to decide is whether you want a brand new car or a used one that can work great for you. Now, it depends only on you. In this case, you must keep account of a few significant details. These are:
Your current financial situation
How long you are going to stay in the Netherlands
Your expectation from the car
How much do you need a car every day
Firstly, if you are going for a new car, it will, of course, charge you a lot more. In this case, you can opt for car loans from Dutch banks or sign a monthly payment agreement with the car company. Therefore, you have to be financially stable. The best part of a new car is that you can be the first owner of the car. You do not have to worry about security, and you can pick one according to your preferences of technology, features, and millage. Once you buy it, it will be all yours. Additionally, you will get the right of driving or riding on it as long as you stay in the Netherlands.
However, if you are not ready to buy a new vehicle, a second-hand car is the best option for you. Expats, who have plans of living in the Netherlands for a few months or years, can always opt for a used car. It comes at a reasonable price that saves a lot of money. But, before opting for a second-hand vehicle always make sure to check its millage, security, and previous maintenance records so that you don't have to face any mishap in the future.
Instead of these two options, expats can also lease a car for both the short term and long term considering their needs. By leasing, you do not become the owner of the car, although you have to pay leasing charges according to the contract. Leasing is available in the Netherlands for one day to several years.
---
How to buy a used car in the Netherlands?
As suggested earlier, buying a second-hand car is always a considerable option for expats who have plans to live in the Netherlands for a few years, not permanently. Additionally, when you move to a new place, the overall expenditure of settling down there comes out to be quite lofty in itself. Therefore, used cars can fulfill your needs within your budget.
In the Netherlands, you can get plentiful places for purchasing a used car. Furthermore, the Dutch country offers a few online options for buying cars. Among them, Bynco is on the hype currently, which is an extremely expat-friendly online used car buying app. Now, buying a car at an affordable price with a two-week free trial has become a walkover.